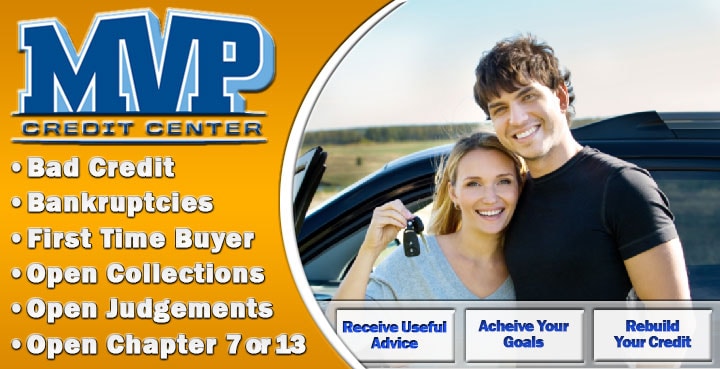 Welcome to MVP Credit Center!
MVP Credit Center is unique in the fact that our team genuinely cares about your best interest over anything else. We have many years of experience helping people with bad credit, no credit, or even bankruptcy get into a vehicle that not only fits their lifestyle, but rebuilds credit. 

Our slogan is, "Forget About Your Credit Because We Have" for a reason! We know that what your credit says about you doesn't tell the whole story. We care about you and your unique situation. Here at MVP Credit Center we want you to leave us in better shape financially than when you came to us. Come see what the team at MVP Credit Center can do for you!